The ultimate Lacrimosa week!
lacrimosa_official
We have great news, this is going to be the ultimate Lacrimosa week!
On Friday evening we invite you into our rehearsal room, an absolute world premiere: Lacrimosa Pure!
And on Saturday we invite the whole world to Klaffenbach to watch our open air concert - which will be one of only two Lacrimosa concerts in 2021 - at home on your screen!
More information about this exciting weekend can be found in the link in the bio!
worldwidelive.kontainer.live/lacrimosa.html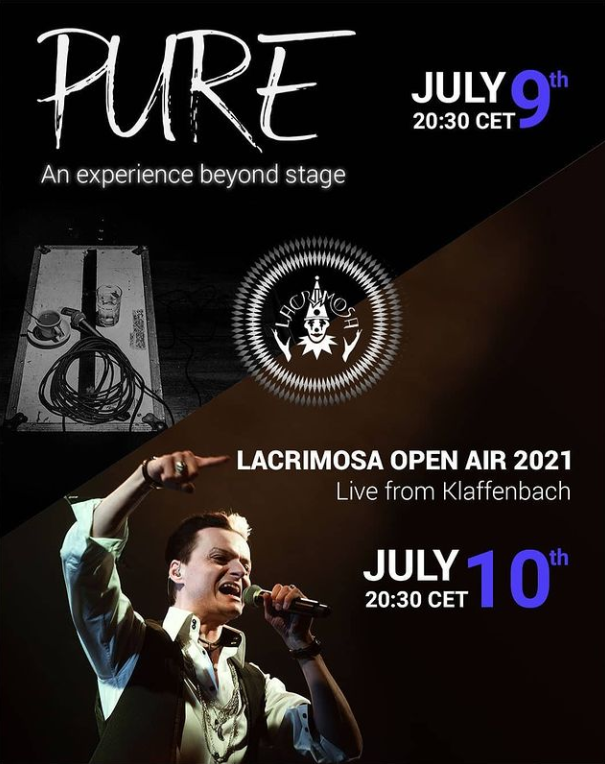 Tilo Wolff (@lacrimosa_official)